Home
›
Best Of
Best Of
Hi,
I'm trying to add two nuget packages from my private nuget feed on MSTS. I can login and get the packages listed, but as soon as I click add to query I get this error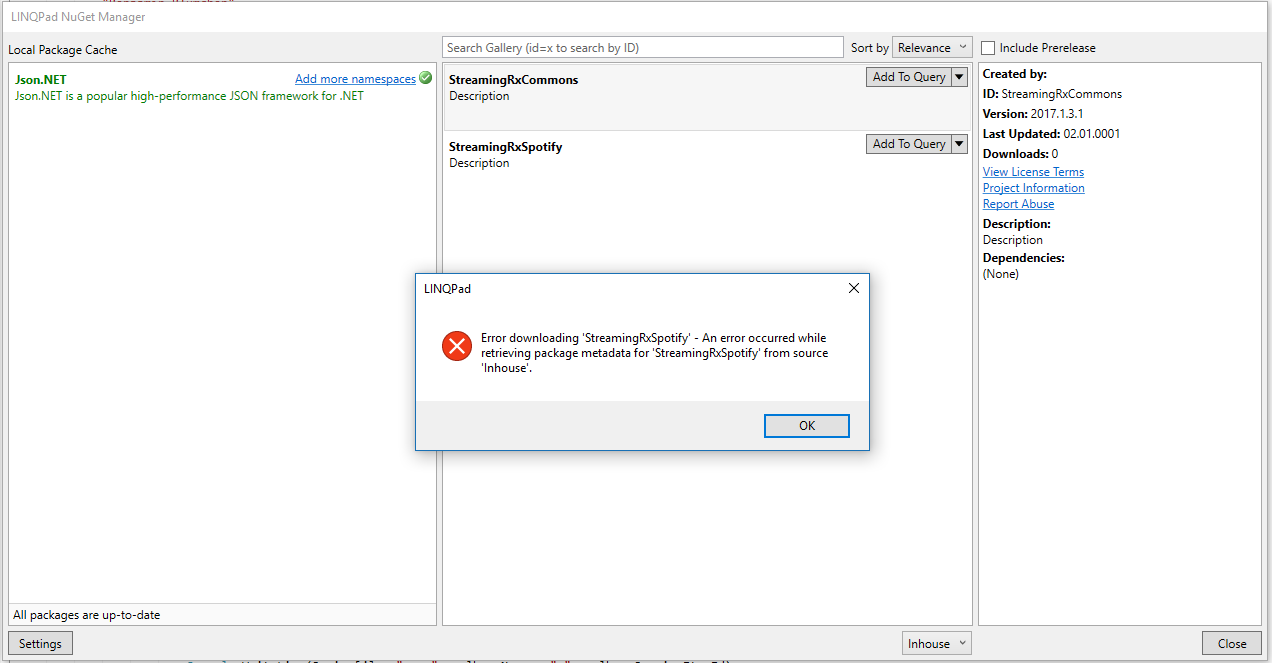 I checked the log but there was no additional information.
Any idea?
Best
Thomas
escamoteur
Hi,
When I try to do a basic printfn call in F#, I get a MissingMethodException: Method not found: 'Void Microsoft.FSharp.Core.PrintfFormat`5..ctor(System.String)'.
The code to repro is simple:
printfn "%s" "Hi"

Any ideas on how to fix this?
Thanks,
Jon
Environment:
LINQPad 6.5.5 (x64)
Windows 10
VS 2019 16.4.1
❯ dotnet --list-sdks
1.1.8 [C:\Program Files\dotnet\sdk]
2.2.109 [C:\Program Files\dotnet\sdk]
2.2.402 [C:\Program Files\dotnet\sdk]
3.0.101 [C:\Program Files\dotnet\sdk]
3.1.100 [C:\Program Files\dotnet\sdk]
jonsagara